Skip to Content
Commercial Termite Control Services in the Bay Area
MightyMite Has All Your Commercial Termite Control Solutions
Choosing the right termite control company can be the difference between peace of mind and repeated calls to solve your problem. At MightyMite Termite, we offer effective and reliable commercial termite treatment options for companies in the Bay Area that will cause minimal disruption to your business and minimize the damage termites love to cause. Our customer reviews speak for themselves, and our customer-centric approach extends to our commercial partners. When you're running a business, you have a unique way of operating. Our customized commercial termite solutions will consider your operations, staff, and customers to put together a plan that works best for you. Contact us for a free termite inspection today!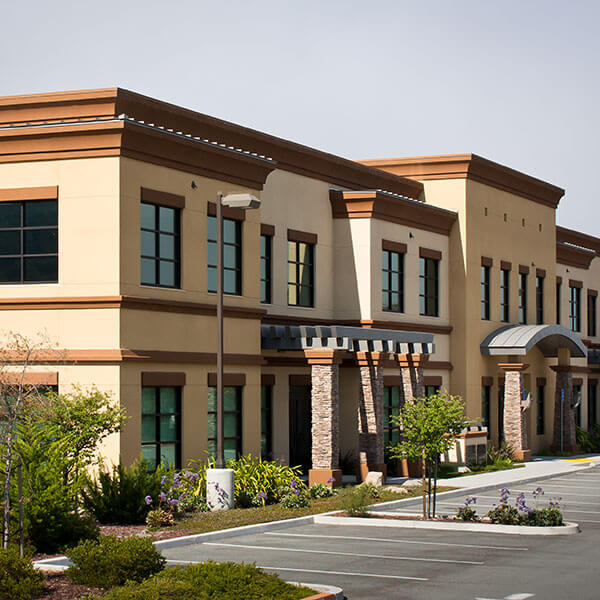 Choose the Best for Commercial Termite Treatment Options
MightyMite Termite specializes in commercial termite treatments, which is an important feature when choosing a termite control company. Not all termite issues are equal, and commercial termite inspections differ from residential. Commercial buildings are built in a variety of sizes, shapes, and include various materials. Even the source of dampness that attracts termites varies and may not be as evident as a residential issue. Our experienced crew also factors in the type of business we are working with. There are different considerations to take into account whether the termite problem is affecting a health care building, food service company, or a retail establishment. In general, we want to move quickly for the least amount of disruption to day to day business activity. You can rely on us for effective commercial termite control for restaurants, government buildings, office buildings, and more.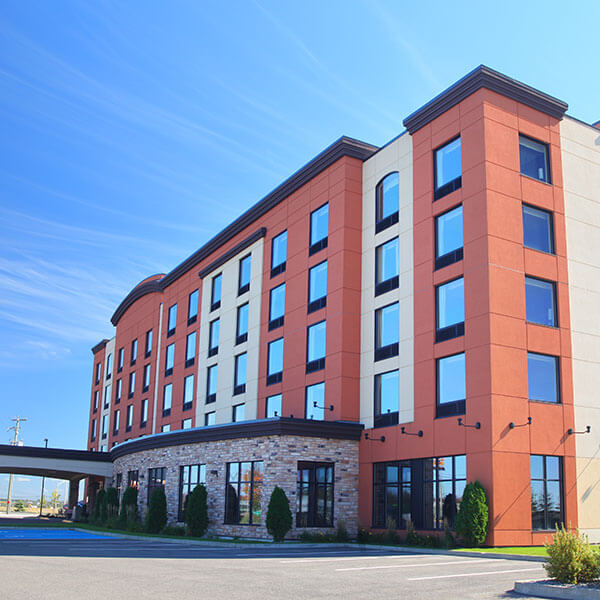 Proactive Commercial Termite Control Provides Peace of Mind
As with most insect problems, simply spraying a colony or infestation of termites won't provide the best long-term results. It may offer a quick fix, but to really manage termites effectively, you need a proactive approach that targets the colony, the source of attraction, and includes continuous monitoring. Our fully licensed commercial termite exterminator team offers solutions that treat current termite issues and inspect and solve wet conditions that will attract future infestations. As a business owner, your time is precious, and you can't afford continual disruptions to treat ongoing termite issues. Call the professionals at MightyMite Termite, and we'll discuss a reliable termite plan that will keep your operation running. Not only will it save you money and avoid the headache of having to halt business to treat the problem temporarily, but you'll also save money on costly repairs that are necessary when termite issues go on undetected for too long.
Free Commercial Termite Inspections in the Bay Area
The best way to learn whether your business has an active termite problem and to what extent is to call the professionals at MightyMite Termite. We offer licensed commercial termite control for companies in the Bay Area, including a complete approach to targeting termites. Not only will an inspection by our team find any signs of termites and active colonies, but our extensive analysis of your commercial property will also find any potential issues that may cause damp wood in the future, such as leaky pipes and appliances or areas where rain or other moisture is getting into your business. If you've been the victim of a destructive termite attack, we offer damaged wood structure repair by our trusted partners. For complete peace of mind, contact the pros at MightyMite Termite to schedule your free commercial termite inspection today!
Contact Mightymite Termite Services Today for a Free Termite Inspection!