Skip to Content
Preventative Termite Treatments
Preventative Termite Treatments by MightyMite Termite
If you're a Bay Area resident worried about termites taking over your commercial or residential property, the team at MightyMite Termite is here to help! For over a decade, we have been giving home and business owners peace of mind with our comprehensive termite and other wood-destroying insect treatments. We understand that infestations can not only be overwhelming, but they can also cause expensive damages to your home or business. That's why we strive to offer our services at a fair cost, so you have one less thing to worry about. As a locally-owned and fully-licensed, bonded, and insured company, we have the professionalism and know-how to deliver superior extermination solutions, no matter how severe the infestation. Customer care is our utmost priority, and we prove this by our safe treatment options and 100% guaranteed extermination services for up to two years. With MightyMite, we'll get the job done the first time, ensuring an industry-best "no call-back rate."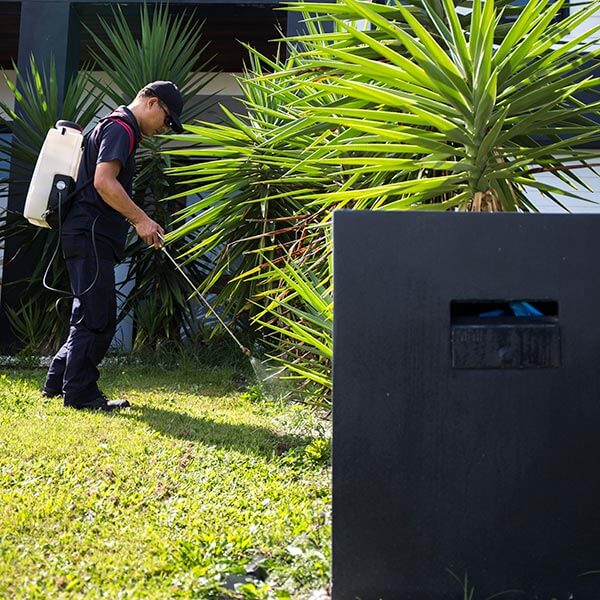 Termite Control: Prevention is Key
The best way to actively prevent termites at your commercial or residential building is to make your structure less attractive to termites. Though these may seem like a difficult task to accomplish, it is relatively easy when you understand what these insects require to survive. Below, we have listed some helpful tips to keep termites at bay and ensure that your property remains termite-free no matter the season.
Eliminate or reduce moisture
Termites require ample moisture to survive and will die if exposed to sunlight or open air for more than a few minutes. Eliminating excess moisture in and around your property, like around your foundation or on your roof, will take away termite's life source, effectively killing them off in one fell swoop. It is also smart to have any plumbing leaks fixed, so the infestation does not find its way under your property's foundation.
Remove any entry points
Seal gaps around water and gas lines and be sure to pay attention to any wood-to-ground contact around your property. This contact is a common entry-point for subterranean termites and is where many of these infestations begin.
Reduce food sources
Termites feed on any type of cellulose material they can get their jaws on. That's why it's vital to rid your property of mulch, firewood, or wood siding that comes in contact with the ground if you live in an area that is prone to termite infestations.
Thoroughly inspect lumber
If you are building a home or adding onto your property, be sure to check the lumber for any signs of termite infestation. Termites are commonly distributed by human activity and will invade lumber or other building materials unbeknownst to builders and property owners alike.
Safeguard your crawlspace
If your home or business has a crawlspace, make sure it has proper ventilation and an efficient vapor barrier to help in reducing moisture from reaching the subfloor and floor joists.
Scheduling a professional inspection
Homeowners' insurance policies do not often cover wood boring insect damage, so it's best to have annual inspections done at your California property to ensure no unwanted surprises pop up. Infestations can become costly very quickly, which is why prevention is always your best bet when it comes to deterring termites.
Call Us Today for More Information!
If you have any further questions about how to prevent termite infestations in and around your commercial or residential property, don't hesitate to reach out to us. For over a decade, we have been dealing with infestations of all shapes and sizes and know the ins and outs of adequately preventing these nuisances. Don't fall victim to termites when you could call on the team at MightyMite Termite for comprehensive and complimentary inspections. Contact us today to get started safeguarding your home from termites.
Contact Mightymite Termite Services Today for a Free Termite Inspection!