Skip to Content
Termite Inspection in the Bay Area
Throughout the Bay Area, termites swarm and burrow, causing thousands of dollars of damage to homes and businesses. Though termites may wreak havoc, they aren't indestructible. The experts of MightyMite Termite have the tools, equipment, and knowledge to remove termites and prevent wholesale destruction to your Bay Area property. Our commitment to quality service is what makes us such a trusted resource throughout the communities in which we do business. If you suspect you're facing a termite infestation, the first step is to call MightyMite Termite Services. We'll visit your property and perform a thorough inspection.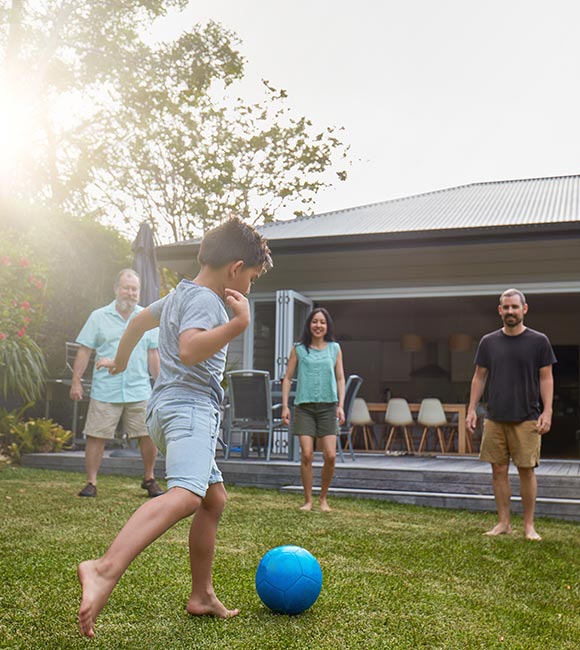 Why Should I Choose MightyMite Termite Services?
MightyMite Termite Services helps customers throughout Santa Clara, Alameda, Santa Cruz, San Mateo, Monterey, Marin, Contra Costa, and San Benito counties. As for our employees, each one is drug and background screened and licensed by the state of California. MightyMite Termite Services' specialists commit to high-quality work and best practices, as well as delivering highly-effective customized treatments. We know that a client's time and money are important, and strive to never waste either through outstanding operational excellence and customer service.
Why Should I Get Regular Termite Inspection?
We recommend all Bay Area residents contact us for a free inspection every 4-6 years. Part of being a responsible property owner is anticipating potential problems before they happen. When it comes to termites, it's critical to act because they are often unseen but destructive forces to your property. They burrow deep, eating away at the wood on your property until it is severely compromised. The only way to truly ensure you don't have a termite infestation is to invest in preventative services. MightyMite Termite Services' inspections are designed to help you keep your home and business as safe as possible. More importantly, termite inspections are an early detection method: They allow our specialists to locate infestations before they grow out of control. If you contact MightyMite Termite Services for an inspection, you can often locate potential problems and eliminate them before they require expensive and extensive repairs, making life easier for you. We also assess your property to determine potential weaknesses and provide treatments designed to prevent infestations in the future.
How Much Does Termite Inspection Cost?
For single-family residences MightyMite Termite Services provides free inspections to you, the homeowner, at your convenience. We offer this free-of-charge service to help keep your costs down and avoid any unnecessary charges while obtaining a termite-free property. Free inspections put your mind at ease, as well. Our highly experienced inspectors will thoroughly investigate every inch of your property. So, there's no reason not to call us for a regular inspection every few years to be sure your home is infestation free. If we find termites, we'll be transparent and clear regarding your options going forward and develop an effective plan for extermination.
What Happens During a Termite Inspection?
Our termite inspections are comprehensive, and we typically inspect the exterior, interior, as well as any attic or subarea crawlspaces where termites commonly nest. We combine our expertise with a professional disposition and a genuine desire to help you. After the inspection is completed, our inspector will go over the findings and recommendations with you, and determine an exact price quote for any work that might need to be done. Once you are armed with this information, we can then see how you would like to proceed.
Speaks with you about your goals and property history
MightyMite Termite Services values the pre-inspection process because it is an excellent opportunity for our specialists to get to know you and assess the history of your property. By talking with you, we collect crucial details about your home and learn valuable information to help us perform a high-quality inspection. We also provide you with a clear list of what we'll be doing during the inspection. Once we're finished gathering information from you, we move on to the inspection process.
Uses knowledge of your area to find termites
There are three general species of termites in California – dry wood, damp wood, and subterranean – and each requires unique treatments. Knowing how each termite behaves is a critical component of finding them, especially when each species hides in different places. Depending on where you live, there may be a greater concentration of one kind of termite, so our team's innate local knowledge plays a crucial role in our ability to find any termite infestations. We also know where to look. Understanding how to detect termite infestations is critical because some kinds of termites are more challenging to find than others.
Provides you with an exhaustive inspection report
MightyMite Termite Services knows most property owners do not have advanced knowledge about termites, how they behave, or even the risks associated with an infestation. That's why communication is so vital. Once our team completes the inspection, they set to work writing a comprehensive report. The report contains everything you need to know, including existing wood damage, conducive conditions for infestations, any active infestation details, and our recommendations moving forward. Most importantly, we provide all of this clearly, quickly and for free.
We Help Identify the Kind of Termite Causing the Damage
One of the advantages of our comprehensive free estimates and highly-skilled technicians is our ability to provide you with all the information you need. Termites are small, and many times, unseen. We provide thorough documentation and information in our estimate, including the nature of your infestation, as well as any wood damage, down to the species responsible. For instance, we might include information on:
How Western Drywood Termites Infestations Happen
These termites live inside the wood they eat, require little moisture to survive, and consume both hard and softwoods. Swarming season for drywood termites is generally begun between July and October when mature colonies release flying, fertile termites called swarmers, to seek out new sites to infest. You can find them by locating wood shavings and pellets, as well as wood-colored droppings.
The Subterranean Termite
Unlike the Western Drywood Termite, subterranean termites require 70 percent moisture to survive. As a result, they tend to stay underground and do the most damage to areas they can access, such as the foundation of your commercial or residential structure. They're most active during summer and tend to prefer softwoods due to their moisture content.
What Kinds of Properties Does MightyMite Termite Services Service?
MightyMite Termite Services can work on residential and commercial properties, as well in multi-unit residential areas, such as apartments and condos. Our versatility is critical, as it allows us to serve a broader range of clients. Whether you're a prospective homeowner who wants to make sure your chosen house is termite-free or an apartment owner who needs to ensure your tenants are safe in their dwellings, we can help. Our goal is to provide superior service, no matter the client, and we accomplish this task through extensive knowledge of termites and how to remove them.
I Have a Termite Infestation. What's Next?
Once an active infestation has been identified, the next step is to have them eliminated. An appointment can be made to do so as soon as the time of the inspection itself, and can generally be made within 2-5 business days from that time. On the day of treatment, one or more of our crews will need nothing more than access to the property, water, and electricity to complete the treatment. In a targeted treatment, it is not necessary to leave the home and are almost always completed in 2-6 hours. Once the treatment is complete, you can go back to your normal activities immediately.
Contact MightyMite Termite Services Today to Get Started
MightyMite Termite Services is proud of our reputation for delivering superior termite services to customers throughout the Bay Area. We know how destructive termites can be. That's why we work hard to serve as vast a service area as possible. We want customers in Santa Clara County to have the same service our neighbors in Contra Costa, San Benito, Santa Cruz, Alameda, San Mateo, and Monterey counties do. We offer termite control, wood restoration services, and much more, so don't hesitate to call us today to get started.
Contact Mightymite Termite Services Today for a Free Termite Inspection!