Skip to Content
Dampwood Termite Treatment
Treatment Solutions for Dampwood Termites in the Bay Area
When you suspect you have a termite problem at your commercial or residential property, who better to call than the experienced team at MightyMite Termite. For nearly a decade, we have been giving home and business owners peace of mind with our comprehensive, eco-friendly, and non-toxic termite treatments. We understand that finding out unwanted guests are infesting your property can be an overwhelming ordeal, which is why we strive to offer our services at very competitive pricing while doing our best to work with your busy schedule so as to minimize any disruption to your normal daily routine. As a bonus, our company is locally-owned and fully-licensed, bonded, and insured for your peace of mind. With us, you'll never have to deal with inexperienced exterminators who cut corners or trash your property. Customer care is our utmost priority, and our team is well-equipped for any situation that arises. That's our promise!
Dampwood Termites
Dampwood termites need regular contact with and high humidity levels to survive. Unlike their subterranean cousins, dampwood termites are entirely wood-dwelling, and most species do not require any contact with soil. These termites' ideal home is in moist and rotting wood, which is why they tend to nest in untreated fence posts, trees, wood siding, rotted eaves, sheds, and damp logs. As the largest of all termite species, they have the capacity to damage wood more rapidly than most other types even though their colony sizes are among the smallest.
Dampwood termites are generally brown in color, but can range from dark to light, and can even be reddish towards their abdomens. They can live entirely within the wood that they are eating, plugging the openings into the wood they are infesting with fecal pellets to preserve humidity. This out-of-sight behavior is what makes this species often undetectable to the untrained eye for years. If you are a California resident who has recently experienced flooding, plumbing leaks, ventilation deficiencies, or something similar, have our team come out for a free inspection. Dampwood termite infestations are a common occurrence in Western states. If you have high moisture levels around your property, it could become the home to a multitude of unwanted guests.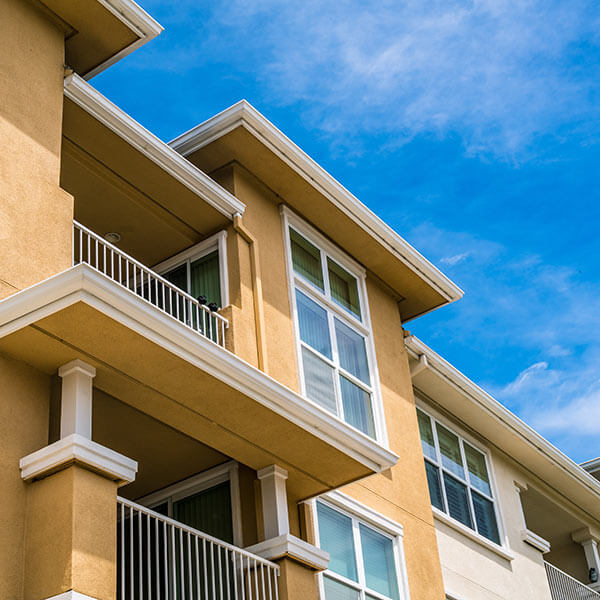 Treatment for Dampwood Termites
Addressing the moisture issue in an around your commercial or residential structure is the first step to combatting dampwood termites. When the colony's water source is removed, there is no way for them to stay alive. It is also a good idea to make any necessary structural changes, like removing and replacing any damp wood in or around your property. If you discover you have a dampwood infestation on your hands, it can be challenging to get it under control without adequately treating the entire area or structure. Neither orange oil or termidor are used to eliminate dampwood termites.
The team at MightyMite Termite will come to your home to assess the severity of the dampwood infestation and make a decision regarding treatment based on the structural damage and colony size. Do not wait to reach out to us, as dampwood termites can cause massive damage to your property in a very short amount of time. The sooner you call us, the better chance you have at saving time, money, and stress.
Call on Bay Area's Best Termite Exterminator Company!
With almost a decade of experience being a full-service termite and wood-destroying organism treatment company, our team will quickly diagnose and treat infestations with some of the most effective methods in the industry. If you require the help of a qualified termite exterminator at your commercial or residential property, contact us today for a free inspection and estimate.
Contact Mightymite Termite Services Today for a Free Termite Inspection!