Skip to Content
Debunking Termite Myths Using Interesting Facts About Termites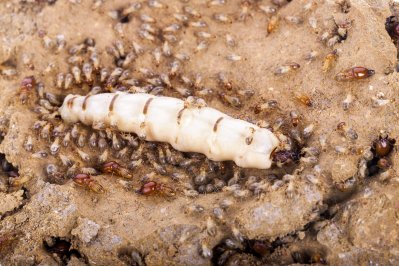 Termites can be a major headache and hassle for homeowners once they discover they have an infestation. In most cases, by the time a homeowner discovers signs of termites, significant damage has already been done.
Detecting an infestation on your own is often difficult and requires help from a professional pest control company. Termites dislike coming out into the light and prefer the dark where they tend to remain hidden away, sometimes for years before they are discovered.
Myth #1: "Termites Have a Short Life Cycle."
The termite life cycle varies based on the types of conditions and environment. On average, termite soldiers and workers can live for up two years. While this might not seem that long, the thing to remember is the queen can live for several decades. During this time, she is constantly laying new eggs and increasing the size of the colony.
Myth #2: "A Home Built From Brick, With a Concrete Slab and Steel Beams, Is Safe From Infestation."
While termites do not eat brick, concrete, or steel, they can still infest these homes. Termites are not selective in their wood-based diets and can dine on any form of wood, including paper, pressboard, hardwood flooring, cardboard, and so on. Your brick home could still be at risk for termite damage and infestation in many other areas of the home that are costly to remediate.
Myth #3: "A Single Termite Treatment Is All That Is Required to Protect My Home."
Termite treatments only remain effective for a set period of time, depending on the method used. Once the treatment is no longer effective, termites can move in and slowly start eating your home. It is highly recommended to have your home inspected annually and re-treated as needed to keep it protected.
Myth #4: "I Had My Home Treated, and My Neighbor Is Now Complaining I Pushed My Infestation Into Their Home."
Termites do not migrate from home to home after your home is treated. Most likely, your neighbor's home was already infested because there can be hundreds to thousands of termite colonies in a small geographic area. In some cases, well-developed colonies can have millions of termites and tunnels that extend to multiple homes located near each other.
Myth #5: "Termites Won't Infest Homes That Have Wooded Areas Around Them."
Termites are always looking for new food sources. Even though your home can be surrounded by wooded areas, termites could still infest your home. Most homes contain a large amount of wood and provide an almost unending supply of food for termite colonies to grow and thrive.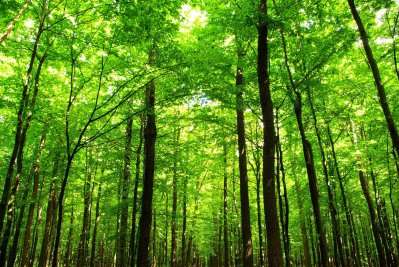 Myth #6: "Clearing Away Trees and Shrubs Will Get Rid of Termite Colonies."
Removing wooded areas from around a home does not get rid of termite colonies. Instead, the termites will seek out new food sources. If you are looking at purchasing a home where wooded areas were recently cleared or a recently built home in a brand new subdivision, you will want to get a termite inspection.
To find out if your home is at risk for termites or if you already have a termite infestation, please feel free to contact MightyMite Termite Services at 408-377-3761 to schedule an inspection for your San Jose or Bay Area home today!