Skip to Content
Termite Wood Repair Services in the Bay Area
Wood Repair from Termites in the Bay Area
Termites: They're a ravaging wrecking crew. They chew through the posts, floor joists, support beams, ceiling joists, and wall studs that provide your house with critical support. They're ravenous, insatiable, and resilient. Most of all, termites are efficient. Each year, these pests cause over $5 billion in damage to properties across the United States, according to the National Pest Management Association. That's no small feat for an insect no larger than an ant! MightyMite Termite Services sees firsthand the damage termites cause. We've seen it all, from minor superficial damage to furniture, floors, and drywall to pure destruction to the bones of your home. Termites are a force to be reckoned with; But so are we. We offer free estimates, efficient extermination services, and, most importantly, wood repair due to termite damage. Our three-pronged approach to termite solutions is too much for these pesky critters. With a service area extending from Monterey County in the south up to Marin County by the Pacific coast, we're more than able to assist you in your recovery from termites.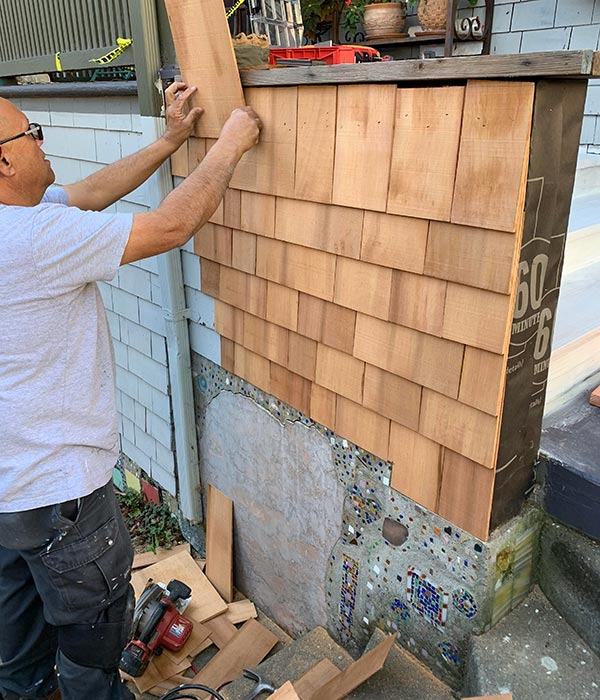 We Replace Damp Wood to Repair Damage Caused by Termites
Termites are complex creatures. Exterminating them requires specialized knowledge and a keen awareness of how each species behaves and their unique weaknesses. You can find three species in the Bay Area: The Western Drywood Termite, Subterranean Termite, and Pacific Dampwood Termite. All three can cause significant damage to your house. However, in coastal communities along the Bay Area, the Dampwood variety is unique. This species requires ample reserves of moisture, and they find it in the wood beams of waterside piers, docks, and beach houses. They burrow deep inside the wood they infest, blocking access with feces and other materials, making them very challenging to eradicate. Worst still, they will never leave the utopia of a damp and humid food source. MightyMite Termite Services knows how to combat these critters by removing and replacing the damaged wood in conjunction with eliminating the conditions creating an environment for dampwood termites. Wood repair following a Dampwood Termite infestation is crucial, as exposed, wet wood is the perfect breeding ground for another colony.
How Bad Can Termite Damage Get?
Pretty bad! It is rare for a house to be beyond repair following a termite infestation, but that doesn't mean termites can't cause thousands of dollars of damage. Even mild damage can weaken the stability of the foundation and start a chain reaction that results in continuous home repairs. However, before MightyMite Termite Services can tell you about our wood repair services, you need to understand how termites impact the structure of your property. Knowledge will prepare you for the upcoming process and give you the perspective you need to make it a stress-free experience. Your home features a myriad of good food sources for termites, including:
Support Beams
Support beams perform a straightforward role in the building's structure. They are the load-bearing elements that bridge an area, like a living room or kitchen. They're found throughout your home; in the walls, ceilings, and floors, as well as under decks and in garages. As one of the most common structural elements in your home, they are particularly susceptible to termite damage. If termites cause enough damage to the support beams, your home could be less stable and safe than before the infestation. In that case, MightyMite Termite Services might need to perform partial replacement to resolve the issue.
Floor Joists and Subflooring
Because they burrow up from the ground, Subterranean Termites can feast on floor joists and subfloors, which provide foundational support for crawlspaces, and floor-level rooms. Just as with the support beams in your home, these structural elements are critical to the long-term stability of your house. Damage to your floor joists should not be ignored, so giving MightyMite Termite Services a call should be your next move once you discover termites.
Ceiling Joists
Contractors use ceiling joists for a variety of reasons. Still, one of the most crucial is to transfer the weight of your roof to the vertical members and studs. Termites like the Western Drywood Termite or the Pacific Dampwood Termite locate places where two areas are joined and enter through crevices and cracks. When they do, they can seriously erode the ceiling joists and endanger the house.
Wall Studs
Located behind your walls, these studs act as additional support and framing during the building process, essentially mapping the location of doors, windows, and other structural elements. These too serve as load-bearing elements of your home's structure and should not be neglected.
How Wood Repair from Termites Works
So, your house has termite damage. Once the offenders are killed and removed, you should be thinking about your next steps. MightyMite Termite Services offers wood repair services, in addition to free estimates and inspections. We're careful to gain an accurate assessment of the damage caused by the termites because we must base our strategies on the extent of the damage to your house. How extreme the repairs are is entirely dependent on the seriousness of the wood damage. If your wood is rotting, there's an added wrinkle: You're exposed to future infestations until you replace that rotting wood with dry wood. The most common repair techniques used by MightyMite Termite Services are:
Wood Fillers
In more severe cases, termites leave channels inside the wood they infest. Once this happens, the damage threatens the structural integrity of the surrounding framework. Wood fillers are a method of reinforcing and strengthening the wood without completely replacing it. These fillers are similar to wood putty. They fill the gaps left by the termites and effectively solve the problem. During the wet months, we suggest you monitor the wood. The moisture can cause new cracks where we used the filler.
Wood Replacement
If the termites caused more than mild damage, you might have to replace the impacted wood. Unfortunately, not doing so places your home at risk, so this is something you will need to be proactive about. Our team knows how to replace affected wood without causing too much disruption at your home or office. Additionally, we have years of experience in accurately determining how much wood requires replacement. We won't have to come out next year to replace the wood we missed.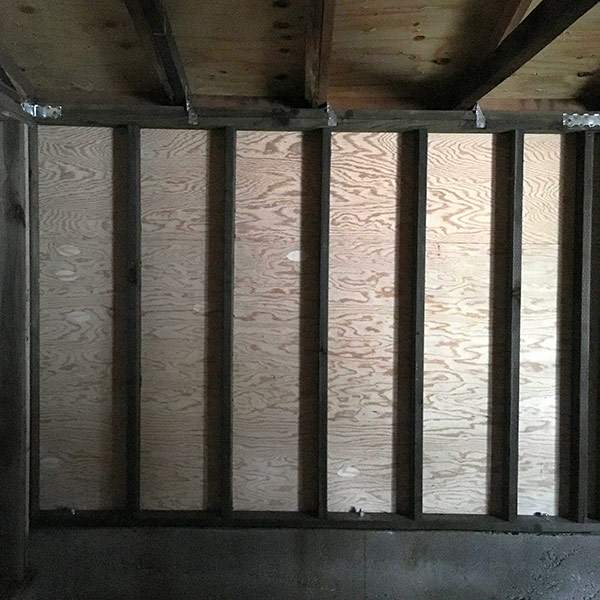 Our Experts Can Perform Partial Wood Repairs
We're always looking for ways to save our clients time and money. One of the ways we do that is by avoiding expensive, wholesale replacements unless they are necessary. Instead, we do our best to find cost-effective methods of delivering the outstanding service we're known for. For instance, we don't always need to replace damaged wood. In some cases, we can attach new wood to a floor joist or beam to strengthen that area and reintroduce the support the joist or beam is meant to provide.
Contact MightyMite Termite Services for Wood Repair
As the best termite exterminator in the Bay Area, MightyMite Termite Services is committed to providing exhaustive and unrelenting services to our customers. Termites are relentless critters. They won't give up their food source without a fight. To save your house from significant and costly damage, you need a company that understands termites and how to defeat them. Our experience, proficiency, and honestly all work together to save you money and time, two things that are important to everyone. We don't do shoddy work, and we don't take shortcuts. We get on our hands and knees and find the root of the problem. If you live in Monterey, Marin, Contra Costa, San Mateo, Santa Cruz, San Benito, Santa Clara, or Alameda County, we can come to you for service. Contact MightyMite Termite Services today and discover why our customers trust us above all others.
Contact Mightymite Termite Services Today for a Free Termite Inspection!